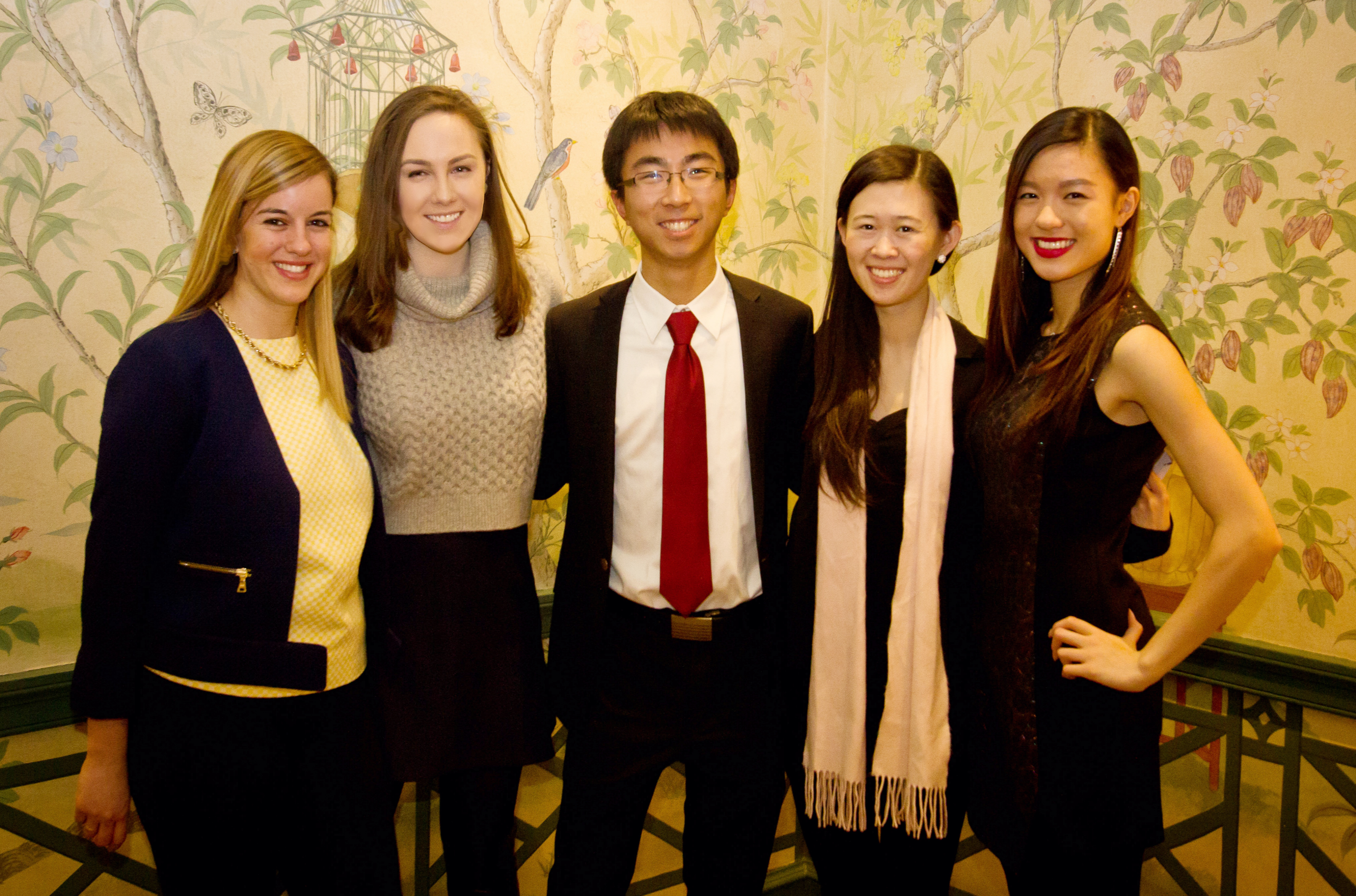 Dear Class of 2015,
Welcome to the Senior Gift page! The five of us are honored to serve as Co-Chairs for this year's campaign, and we hope you'll take a moment to learn a little more about what Senior Gift stands for and how it contributes to the Harvard community. Senior Gift marks the beginning of the annual tradition of alumni supporting students at Harvard College. The Harvard experience would simply not be possible with funding from the endowment alone, with over 70% of the endowment restricted to specific purposes. Therefore, a great deal of additional funding is required to support the programs we benefit from every day – such as financial aid, advising, the Gen Ed curriculum, residential life, the arts, athletics, and career advising services (just to name a few).
While Harvard does have a vast array of resources at its disposable, much of this funding is set aside in the endowment and earmarked for specific purposes. The Senior Gift, however, does not go into the endowment – instead, it is put to use immediately to benefit current (and incoming) students by supporting core College programming. The Gift campaign also offers seniors a voice in the fundraising process, and ensures that every student has the opportunity to make an informed decision about his or her contribution. But the Senior Gift campaign is more than just the chance to give back to Harvard. It is also an opportunity to remember, reflect on and cherish all the incredible experiences we've had and friendships we've forged over the past four years here. With each semester, each one of us has made choices – our classes, our concentration, our blockmates, our extracurriculars – that are purely our own. But these choices were all made available to us through the extraordinary lens of Harvard College. No two seniors are alike, and yet, we are all united under the banner of Harvard's Class of 2015. While we might not be ready to leave just yet, we can ensure that other classes have these same incredible experiences through our contributions to Senior Gift. We are still looking for volunteers for the campaign, so if you would like to join the class effort or if you have any questions, please do not hesitate to contact us at:
seniorgift2015@gmail.com
.
All the best,
Alissa, Cindy, Katie, Sharon, and Tianhao
2015 Senior Gift Committee Co-Chairs
For more information about the Harvard College Fund and Senior Gift, please visit our
website
.
To make your gift now, visit our
Giving Page
.